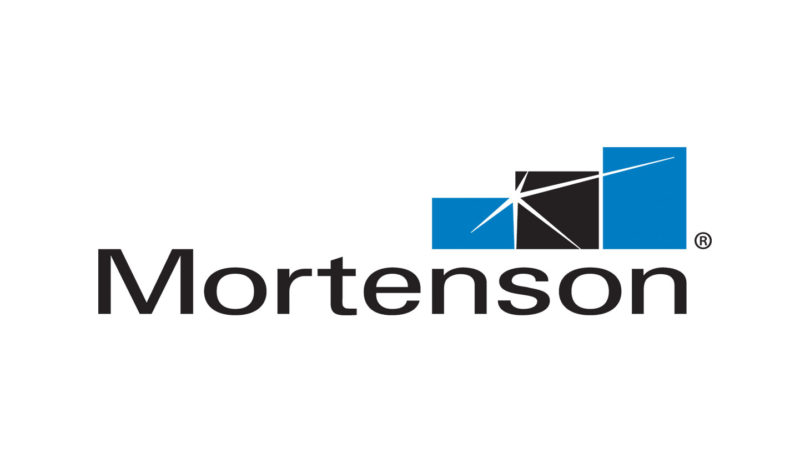 When I worked for BusinessWeek, there was nothing I enjoyed more than visiting the factories of the companies I covered, to see how things were made, whether it was RCA TVs, Conagra Healthy Choice frozen meals or Gateway PCs. Pulling back the curtain gives you different insight and appreciation into the effort and care involved—or lack thereof–than you get from the final product.
Mortenson, an innovative national builder and developer, has found ways to showcase its works-in-progress to a broad audience while more closely connecting to its clients, neighbors near the construction sites and others more directly involved.
Showing there's nothing to hide
Mortenson sets up webcams at jobsites so anyone can tune in, at any time, to see the action. This one takes you to views of the Las Vegas Raiders stadium, which Mortenson is building in a joint venture with McCarthy.
Inviting people to observe the company and its subcontractors at work builds trust. You think, this is a company with nothing to hide, that's proud of its work.
Getting imaginative with images
Whimsical is not a word generally associated with general contractors. But Mortenson injects fun and humor into demonstrating the scope of its work.
It regularly translates seemingly dull facts and figures about raw materials used for specific buildings into mental pictures that are relatable—and, importantly, impressive. Take a few analogies we developed for a press release announcing the completion of a $505 million hospital and clinic:
Structural steel framing: You could make 7.62 billion paper clips from the amount of steel, and if those paperclips were linked together, they would stretch around the earth 6 times.
Backup generators: Produce enough power to toast 17,857 pieces of bread at the same time, using 4,464 4-slice toasters.
Ductwork: The weight of about 300 Chevy Malibu sedans.
Excavation and grading: It would take more than 42,000 dump trucks to handle the amount of earth moved for this project, and if those dump trucks were lined up bumper to bumper, they would stretch from Rockford, IL to Minneapolis, MN as the crow flies.
While the comparisons paint vivid and quirky images, they also serve a serious purpose. They highlight the complexity and scale of modern construction—while proving that Mortenson is more than up to the task.
As part of your content marketing efforts aimed at establishing credibility and trust, how can you make your process, product or service more accessible and understandable to your customers and prospects?